Enterprises Step up to the AI Opportunity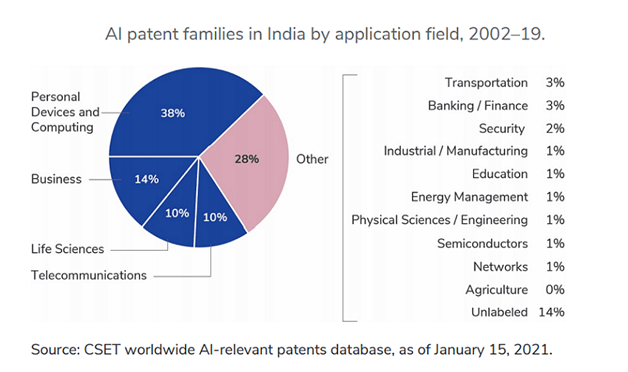 AI is set to be the key source of transformation, disruption and competitive advantage in today's fast changing economy. Drawing on the AI-led transformation among the businesses, this special focus story analyzes how quickly AI is disrupting business models and driving customer experience
Amit Singh
From the personal assistants in our mobile phones, to the profiling, customization, and cyber protection that lie behind more and more of our commercial interactions, Artificial intelligence (AI) touches almost every aspect of our lives. And it's only just getting started.
AI indeed has been a buzzword in the IT industry for some time now, but a global pandemic prompting a massive shift in favor of working from home and demand simplifying complicated IT environments has a way of accelerating emerging trends into the mainstream.
Changing business needs due in part to Covid-19 is driving adoption of AI and advancements in the technology are making it increasingly accessible to more businesses. In fact, by 2025, a whopping 50 percent of enterprises will have devised AI orchestration platforms to operationalize AI, up from fewer than 10 percent in 2020, according to the Global AI Adoption Index 2021, a report conducted by Morning Consult on behalf of IBM.
Spending to skyrocket
In addition, companies worldwide are likely to spend $342 billion on AI solutions in 2021 – a 15.2 percent YoY growth, according to IDC. The market is forecast to accelerate further in 2022 with 18.8 percent growth and remain on track to break the $500 billion mark by 2024.
Among the three technology categories, AI Software occupied 88 percent of the overall AI market. However, in terms of growth, AI Hardware is estimated to grow the fastest in the next several years. From 2023 onwards, AI Services is forecast to become the fastest growing category.
Factors like growth of data-based AI and advancement in deep learning and need to achieve robotic autonomy to stay competitive in the market are expected to drive the adoption of the AI solutions and services. "Disruption is unsettling, but it can also serve as a catalyst for innovation and transformation. 2020 was the year that accelerated digital transformation and strengthened the value of enterprise AI," said Ritu Jyoti, Group Vice President, AI and Automation Research, IDC. "We have now entered the domain of AI-augmented work and decision across all the functional areas of a business. Responsible creation and use of AI solutions that can sense, predict, respond, and adapt at speed is an important business imperative."
"Till some time back, AI has been in the sandbox area when it came to business adoption. Not many organizations had brought AI into the production area. However, the market sentiments and customer demand have prompted enterprises to bring AI into the mainstream. In fact, almost one-third of the organizations are reportedly using AI in the mainstream business," adds Subram Natarajan, CTO & Director, Technical Sales, IBM India/South Asia.
Further, the patent activity in any country is considered a core indicator of the prevalent research and innovation ecosystem. According to the recent CSET report on Mapping India's AI potential, there were 10 times as many AI-relevant patent applications in 2018 as compared to 2012. In fact, India's global rank on the number of patent families related to AI was 8th, ahead of Russia and France. The top spot is occupied by China, followed by the United States and Japan.
Indian AI ecosystem is further bolstered by the fact that Indian AI startups raised $836.3 million in 2020, the largest funding outlay in the last seven years at a 9.7 percent year-on-year growth, according to a report from AIMResearch. In 2020, Indian government increased the outlay for Digital India to $477 million to boost AI, IoT, Big Data, cybersecurity, machine learning and robotics. Indeed, India's AI ecosystem is seeing explosive growth with a lot of inventive startups entering the space.
Rising maturity in AI adoption
Almost 2/3rd of the Indian organizations are in the early stages of AI maturity, of which 11.6 percent businesses are still at the ad hoc stage, according to the IDC Maturity Benchmark: Artificial Intelligence in India, 2021 report. The report says that more than half of the organizations are still in the opportunistic stage of AI adoption in India. "Most organizations are yet to reach the highest levels of maturity, most notably in the areas of people and technology. Only 8.4 percent of the Indian organizations are in the latter stages of AI maturity highlighting the need for an enterprise-wide AI strategy aligned with business goals," discloses Rishu Sharma, Associate Research Director, Cloud and AI, IDC India.
Deepak Pargaonkar, VP, Solution Engineering, Salesforce, adds that AI adoption in India is happening primarily in customer-facing bots and for internal decision-making based on Big Data. "The organizations essentially leverage AI to power the intelligence for their internal stake holders. Businesses are seriously considering deploying and leveraging AI in every conversation that they do. AI is clearly a talk point across the operational and strategic levels."
Sectors like travel and hospitality were the fastest to move towards AI-powered processes followed by telecom, media, and technology firms. However, sectors like BSFI, healthcare, and pharmaceuticals are the ones that are likely to see the largest productivity gains from AI.
"The main reason behind this is the large amount of data they store. Managing big data is not an easy task and compiling it without AI intervention can lead to errors. Business functions like customer service, finance, tax, HR, IT, cybersecurity, operations, R&D, risk, legal and compliance, sales and marketing, and supply chain have already deploying AI to reduce the chances of human errors," explains Rashi Gupta, Co-Founder, Rezo.ai.
AI-led disruption to business models
The consumer revolution set off by AI opens the way for massive disruption as both established businesses and new entrants drive innovation and develop new business models. A key part of the impact of AI is coming from its ability to make the most of parallel developments such as IoT connectivity.
The Covid-19 pandemic is a testament to the fact that intelligence is critical for businesses as they focus on gaining efficiencies, and innovation both internally and externally. "While automated customer service agent was the top AI use case for Indian organizations in 2020, we are seeing momentum for use cases like fraud analysis and investigation, IT automation, recommendation system, and diagnosis and treatment. According to IDC's Future Enterprise Research Survey, 62 percent of organizations in India have plans to increase their AI/ML spend," shares Sharma of IDC India.
Experts opine that AI front-runners will have the advantage of superior customer insight. The immediate competitive benefits include an improved ability to tap into consumer preferences, tailor their output to match these individual demands and, in doing so, capture an ever bigger slice of the market. And the front-runners' ability to shape product developments around this rich supply of customer data will make it harder for slower moving competitors to keep pace and could eventually make their advantage unassailable. "We can already see this data-driven innovation and differentiation in the way books, music, video and entertainment are produced, distributed and consumed, resulting in new business models, new market leaders and the elimination of traditional players that fail to adapt quickly enough," adds Pargaonkar.
These trends are mandating organizations to take a fresh approach on their business models and processes in order to survive and thrive in a highly competitive market. "Many of the insurance organizations are leveraging AI bots to automate the claims process from beginning to end. Instead of the days or even months it traditionally took to settle a claim, the bot is able to complete the entire pipeline from claims receipt, policy reference, fraud detection, payout and notification to customers in just few minutes. AI solutions are poised to have a huge impact on the BFSI industry," states Utpal Chakraborty, an eminent data scientist, AI researcher and former Head of AI, Yes Bank.
Besides, Covid-19 has forced many of the retailers to modify their business models in favor of AI in order to avoid bankruptcy and closure. Only those companies raised the finances bars which could provide an omni-channel experience to their customers.
With a similar motive and objective to provide an omnichannel experience to its customers, IKEA has invested in a California-based AI and augmented realty firm Geomagical Labs. It invested in visual AI that helps customers turn their 2D pictures to 3D so they are able to visualize the surroundings better. They can see the rug, sofa, bed, etc and can individually compartmentalize it using AI.
"As per market estimates, it is apparent that over 90 percent of companies are implementing or planning to invest in AI solutions to address the current business challenges," highlights Manish Gupta, Co-Founder & CEO, Rezo.ai, a startup specializing in customer experience automation.
AI-led digital transformation
As the world grapples with Covid-19, every ounce of technological innovation and ingenuity harnessed to fight this pandemic brings us one step closer to overcoming it. Artificial intelligence (AI) and machine learning are playing a key role in better understanding and addressing the Covid -19 crisis.
In the fight against Covid -19, organizations have been quick to apply their machine learning expertise in several areas: scaling customer communications, understanding how Covid -19 spreads, and speeding up research and treatment.
India's healthcare providers have embraced AI, recognizing its significant value in better diagnostics with data intelligence and in improving patient experience with AI-powered solutions. Take Manipal Hospitals, headquartered in Bengaluru, which is using IBM Watson for Oncology, a cognitive computing platform, to help physicians identify personalized cancer care options across the country. In cardiac care, Columbia Asia Hospitals in Bengaluru is using startup Cardiotrack's AI algorithms to predict and diagnose cardiac diseases, disorders, and ailments. In addition, many of the healthcare institutions are using machine learning-enabled chatbots for contactless screening of Covid-19 symptoms and to answer questions from the public.
Besides healthcare, AI has been revolutionizing various industries to uphold business resilience. The education sector started using AI, while even online education start-ups began to offer personalized services in line with the needs and specific requirements of the students. The Covid-19 crisis has reinforced the need to transform the conventional education system into one driven by technology. Apart from changing the learning methodology, AI-powered machines also enabled educators in several ways, such as tracking student performances, identifying gaps in teaching techniques, and automating mundane administrative tasks.
Further, in line with global trends, digital platform companies in India are fast adopting AI. Ola, one of India's leading ride-hailing apps, is using data science and machine learning to track traffic, improve customer experience, understand driver habits and extend the life of a vehicle. Myntra, the online-fashion retailer acquired by Flipkart, is using AI to process fashion data and predict trends to launch a fully automated clothing collection without any intervention from a human designer. Online commerce players, including Myntra, Quikr, Lenskart and Urban Ladder, use the Locus AI platform to optimize intra-city logistics and to potentially predict product demands and returns. And Paytm is using machine learning to detect and prevent fraud; the platform makes 20,000 recommendations per second to its 225 million user base—each of them in under 20 milliseconds.
These companies recognize that the most critical levers at their disposal to develop their AI strategy are access to data, technology, and people. Ola, which maintains a vast database of drivers, customers and every single trip that has taken place on its platform, is deeply rooted in data intelligence to build innovative solutions. Myntra uses a combination of open source technology tools such as Google's TensorFlow and Caffe and then builds its own Rapid tech platform on top.
In addition, fashion brand Vero Moda uses IBM Watson capability to predict the right merchandise for the consumer at the right time. "With Watson mining deeply into big data, the retailer can determine the right assortment plan for each store, predict the next best product to incorporate into its mix, and improve the efficiency of its supply chain. They are working with IBM Watson AI to predict the next big trend and the most relevant styles, colors and size ratios," details Natarajan of IBM.
In the BFSI sector, AI adoption has been mainly driven by three areas: consumer banking, capital market and insurance. There are many AI and ML solutions built by the banks and Fintech organizations. Few of the interesting AI use cases include credit rating assessment, identifying fraudulent activities, loan processing and claim settlement, says Chakraborty.
For instance, ICICI Prudential Life Insurance has introduced LiGo – a virtual assistant, powered by IBM Watson to converse with policyholders addressing their queries and providing personalized account specific information. The virtual assistant applies NLP and deep learning techniques to recognize and extract the intent, context and meaning behind queries. The company has also opted for a universal bot architecture using IBM Watson, with well-defined workspace for orchestration of different type of bots for Facebook, Google Assistant and WhatsApp. Hence LiGo is accessible through these channels and can quickly respond to their customers. Using IBM Watson, ICICI Prudential Life has also created an email automation solution that accurately classifies the user requirement and accordingly maps an appropriate response.
"In addition, AI is helping manufacturing segment to automate processes like welding, surface finishing, product designing, and assembling. Robotics is making this possible without any human intervention with great scale and high precision," adds Layak Singh, Founder & CEO, Artivatic Data Labs.
AI-driven productivity and customer experience
In the near-term, the biggest potential economic uplift from AI is likely to come from improved productivity. This includes automation of routine tasks, augmenting employees' capabilities and freeing them up to focus on more stimulating and higher value-adding work. Capital-intensive sectors such as manufacturing and transport are likely to see the largest productivity gains from AI, given that many of their operational processes are highly susceptible to automation.
The impact on productivity could be competitively transformative – businesses that fail to adapt and adopt could quickly find themselves undercut on turnaround times as well as costs. They stand to lose a significant amount of their market share as a result.
A slew of new AI tools are being launched to automate the movement of workloads to the most efficient IT infrastructure, whether it be in a data center, at the edge or in a hybrid cloud environment. AI is striving to transform workload management to reduce time-consuming and manual tasks by data center operators, boost workload efficiency and cut down costs of having workloads in inefficient IT environments such as public clouds versus on-premise. Artificial intelligence helps allocate workloads in a more effective manner than traditional automation solutions to enable customers to become more flexible and scale faster.
"AI makes sure to embed in the intelligent workflow and help the businesses in scaling their operations at lower costs and errors. Recently, our AI solution increased agent efficiency by 2.5 times and reduced the operational costs by 20-30 percent. The AI solution also increases employee productivity by analyzing every call and sharing constructive feedback," shares Manish Gupta of Rezo.ai.
In terms of adopting AI, the ecommerce industry is making strides. AI is being used to enable these platforms to understand the data and behavioral patterns of their customers. This helps them save time, money, and increase their bottom line.
In general, algorithms that power recommendation systems rely on previous purchases and page views. However, now there are AI-based search engines that suggest instant recommendations. These use AI technology to analyze user interactions to find products that are appealing to individual customers. This solution helps in making instant tailored recommendations based on the specific needs and preferences of individuals.
In addition, personalization is increasingly becoming a key factor in driving sales. Being spoilt for choice, customers are looking for a personal touch. This makes them more responsive to products that have been marketed to them based on their interests and shopping patterns.
Further, during the pandemic, various companies experienced significant increase in pressure from customers, while their number of available employees decreased. Various contact centers were unable to cope with demand or closed because of lockdown restrictions, leading to long delays in customer service queries, which dramatically affected the customer experience. Hence, the demand for conversational AI has been increasing to the forefront of technology enablers.
Assisted intelligence is highly used in customer leverage sectors where as augmented intelligence is adopted to support human decisions. Businesses first moved to assisted intelligence to handover their repetitive tasks to machines and now they are going towards augmented intelligence to perform the functions that are not possible otherwise, shares Rashi Gupta of Rezo.ai.
Outlook for India
According to a report by Accenture, AI can possibly add $957 billion, or 15 percent of India's present GDP value by 2035. The blend of technology, information, and the ability to make intelligent systems possible has reached critical mass, driving exceptional growth in AI investment.
Businesses are considering investments in intelligent solutions to tackle issues associated with business continuity, labor shortage, and workspace monitoring. Organizations are now realizing that their business plans must be closely aligned with their AI strategies
However, for India to realize the full potential of AI, a coalition of government, industries, and startups is required to provide the necessary infrastructure and policy support, enabling AI innovation across sectors, and mentoring and providing financial support to startups.
Further, AI is a complex system, and for developing, managing, and implementing AI systems, companies require workforce with certain skill sets. For instance, workforce dealing with AI systems should be aware of technologies such as cognitive computing, ML and machine intelligence, deep learning, and image recognition. The integration of AI solutions with the existing systems is a difficult task, which requires extensive data processing to replicate the behavior of a human brain. Even minor errors can result in system failure or malfunctioning of a certain solution, and this can drastically affect outcomes and desired results.
Professional services of a data scientist or a developer are needed to customize an existing ML-enabled AI service. As AI technology is still in the early stage of its life cycle, the workforce availability with in-depth knowledge of this technology is a challenge. AI market players are, however, coming forward to take this challenge.
IBM is helping bridge the skill gap in the AI market. The company collaborated with CBSE to develop a curriculum for AI and to introduce as an elective subject for class 9 to 12. "The pilot project has already been launched. The aim was to reach about 200 schools across 13 different states. We have covered close to 160 schools and over 12,000 students," discloses Natarajan of IBM. The company is also working with NSDC (National Skills Development Corporation) to offer students access to over 2000 courses and several hundred hours of learning on AI.