Khatabook Introduces 'Naam Hi Kafi Hain' Campaign on MSME Day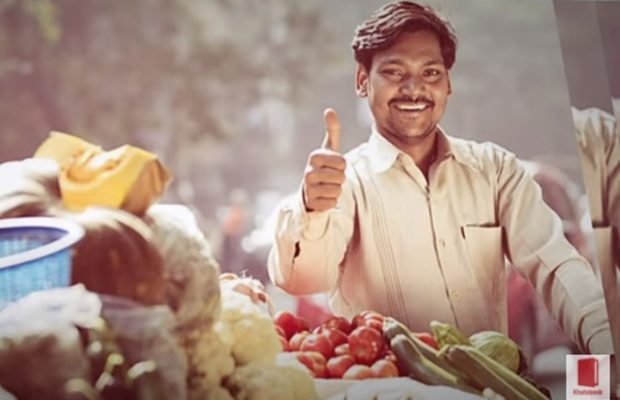 Khatabook has introduced its latest brand campaign Naam Hi Kafi Hai, Celebrating the goodwill of small businesses on the international MSME day. This two week long multi-video digital media campaign focuses on #NaamHiKafiHain theme honoring MSMEs for providing a distinctive customer experience through personal relationships.
Local companies in India rely on their goodwill, and their name is enough to identify that goodwill; for example, Naaz tailors, Amulya provision stores, Jaylaxmi sweets, and many other merchants on whom we rely on a daily basis. Khatabook's #NaamHiKafiHain campaign emphasizes this special element of small enterprises in India, where MSMEs establish and enjoy a strong brand value and recognition in the niche they service. Small businesses' customer experience, as opposed to large corporations' technology-driven customer experience, is based on human engagement with customers. Social interactions and personal attention are at the heart of MSMEs' service offering.
Last year Khatabook launched the "Dil Se Local" campaign to urge people to pledge their support to local businesses. Naam Hi Kaafi Hai takes the "Dil Se Local" campaign proposition forward by focusing on a distinct aspect of small businesses which connects us to local businesses more strongly.
The campaign comprises of a video that focuses on the names of the businesses, which speaks about the quality and value to the client, saying 'Kyuki Inka to bas naam hi kaafi hai,' their name is enough for us to trust them with our day-to-day purchases. Teaser videos launched the campaign, followed by a marketing video published on MSME Day. In the first week of July, Khatabook will also broadcast a video narrative on Ramesh and Dinesh Sirvee, the owners of Aaiji Super Mart in Bangalore, as part of the 'Business hua Easy' video story series. The story series launched as a part of the MSME Day campaign, will focus on the journey and challenges MSMEs face and how they use Khatabook App to grow their business and be more ambitious.
Khatabook intends to reiterate the company's vision, purpose, and dedication to MSMEs around the country. The campaign was created and developed in-house by the brand's creative team. The idea for this campaign arose from the realization that, despite the fact that there are over 63 million MSMEs dispersed across the country that generate roughly 30% of India's GDP, their experiences, struggles, and dreams go untold. Khatabook wants to bring these stories to life and reassure them that they will be there for them every step of the way.
Khatabook has been making efforts with its product offerings to effectively help MSMEs since the outset. The startup's priority for 2022 will be financial service disbursement via its digital platforms, while it continues to strengthen its overall tech offering portfolio for MSMEs.