Technology Emerges as Critical Component for Business Resilience: Experts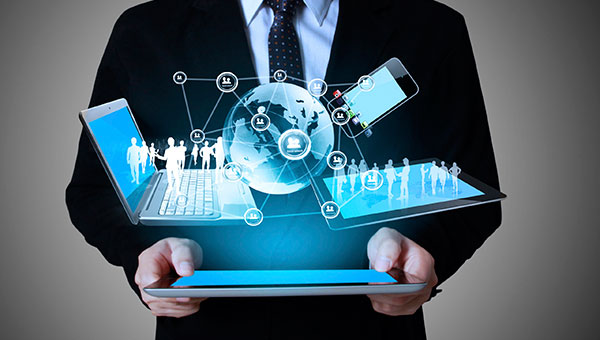 Delivering on the inherent and mutual connect between SMEs and solution providers, the Maharashtra Tech Summit 2022 satiates the regional connect as the platform where in regional industry leaders and tech providers came together to deliberate on the theme: Modernization for Business Outcomes. The inaugural edition of the summit mesmerized an audience of over 1200 delegates with a keen focus on re-imagining the role of technology from crisis to opportunity, and to build resilience as the line between physical and digital business blurs
The Indian technology solution providers landscape has transformed significantly with the changing and increasing customer demands. The technology solutions provider community has realized the criticality of building digital resiliency for their customers. In fact, experts at the Maharashtra Tech Summit 2022 held on February 25, 2022, established the need for organizations to rapidly adapt to business disruptions by leveraging digital capabilities to not only restore business operations, but also capitalize on the changed conditions. Themed on Modernization for Business Outcomes, the virtual summit highlighted that technology is a critical supporting component of this business imperative.
Alok Gupta, Chairman, ISODA and CEO, Softmart Solutions, underlined that the Indian technology solutions provider community transformed itself in conjunction with the demands of the customers during the pandemic. "The IT channel fraternity has worked overtime to make technology and digital transformation seamless for the customers. Though phases and waves of Covid-19 will come and go, the transformation due to the pandemic is here to stay. Hybrid work will continue to stay as a norm in the years to come. The IT channel has transformed itself to take the customers to the cloud," Gupta highlighted during his Opening Note.
Highlighting the criticality of technology in building digital resilience, Tushar Parekh, Chairman, ASIRT mentioned, "To build resilience at work, organizations need to balance virtual and remote models, provision of tools that enable success and collaboration from anywhere, and strategies to look after people and wellbeing. By leading with values, embracing flexibility, responding instead of reacting, and investing in innovation and partnerships, we can embed resilience at work for the long-term."
He further added, "To address these issues, companies must fundamentally change their approach. They can do so by pursuing few core beliefs of IT resiliency: Avoid hero culture; become proactive, not reactive; solve for journeys, not applications; take a risk-based approach; and leverage IT operations data."
Traditional businesses realize the benefits of AI
Further, Covid 19 pandemic has made the traditional retailers realize the benefits of using Artificial Intelligence (AI) in their business operations. As per experts, more than 80 percent of the retail companies are planning to use automation for supply chain planning. Retail companies today mainly use intelligent automation to perform different internal processes that depends on existing rich-data sets, such as demand forecasting and customer excellence.
Shayak Majumdar, CEO and Founder, Eunimart, highlighted that in the pre-pandemic time, there was no genuine strategy to operate businesses that's why 98 percent of the businesses that were driven through the distribution channel had broken down. "The difference from pre-pandemic time is that people started respecting and prioritizing technology more than ever before."
According to Majumdar, changes happened in three areas, customer behavior, technology, and supply chain. "There is a major change in favor of AI adoption. Earlier, people were like, what am I going to do with AI? Today, even traditional retailers have understood the benefits of AI and have proposed developments in the domain."
Building trust in AI and analytics
Accuracy of data is a major challenge that enterprises face today with lot of wastage of time and frustration among the stakeholders and the analytics team. In case of retail and e-commerce firms, search rankings of the websites take lot of mindshare of the DS team and the product managers. Organizations can have a simple solution to all these problems by having a good data governance matrix, its real-time availability and ensuring that anomaly detection modules running in the background so as to avoid any manual interventions. This helps in building trust in the overall AI and analytics program.
"In today's scenario, not having trust in AI and analytics assets is non-negotiable because in absence of trust the adoption would not be there," said Kamal Kumar, Head-Analytics, Myntra during his master class. He suggested three fundamentals of building trust: Ability to quickly process and stream data, Availability of data collections, and having right data science infrastructure. Applying these steps in a right manner ensures building trust on data.
He gave out governance structure to ensure success in analytics.
Data quality to be a team's objective across the organization
Set up measurable team objectives and key results
Results to trickle down to individual team members
Break down key results in terms of input metrics and track on a weekly window
Quarterly OKR grading and organization-wide presentation of things that went well and areas requiring improvements
Blameless post-mortem analysis of tasks gone bad to prevent reoccurrence.
Surviving Advanced Cyber Threats with Active Defense
The past two years has seen a rapid shift of work to remote and hybrid offices. The statistics show that hackers welcomed that shift and took advantage of the vulnerabilities and gaps in security by businesses. As Covid-19 accelerates digital business transformation and challenges traditional cyber security practices, security and risk management leaders are facing challenges in enabling rapid reinvention in their organizations.
The panel discussion moderated by Jaspreet Singh, Partner and National Leader, Client & Markets (Trust and Transformation), Grant Thornton Bharat investigated how better intelligence, smarter analytics, and stronger collaboration can collectively help organizations build active-defense capabilities they need to respond more effectively to pervasive, advanced cyber threats.
"Cyber security prominence has increased considerably which is evident by the fact that CISOs are given priority or even first few slots to present in the board meetings of the organizations. It has moved from server room to the board room. Organizations are now building their strategy around active defense," highlighted Singh.
The cyber-attacks are getting more aggressive and automated, which means that the time to react is very limited as attackers try to exploit on the resources and data by every passing micro-second. Hence, our defense technology must be advanced than the technology used by the attackers, which calls for technologies integrated with AI/ML, and automation to detect and respond faster, underlined Dilip Panjwani, Principal Director, CISO & IT Controller, Larsen & Toubro Infotech. He further added, "Gone are the days when we just look at very high level of vulnerability assessment and penetration testing. Today, it's all about offensive security. We need to think and execute like a hacker. How far we can go for testing and how deep can you go into understanding the hackers' mindset and put your plans in place to react and respond to threats. In addition, it's more crucial to train your staff to be prepared for a worst case scenario."
Detailing on the changing customer priorities in security, Radhesh Walwadkar, Manager, Systems Engineering, Advanced Technologies, Fortinet India & Saarc, said, "Authentication solution was the major revenue generator for Fortinet in the Q1 2020. In a distributed environment where employees were accessing the network and applications from their home, authentication became a priority for organizations. From Q2 2020 onwards, focus moved towards moving the workloads on cloud, hence cloud security became a major focus area. Now the focus is to have a uniform policy across all the environment, which requires a change in the security architecture."
Babitha BP, CISO, CSB Bank, added, "We must note that it's not the importance of tool that we are using, it's all about how we are configuring the tool and how effectively it is working. Hence, we need to test the security tools in terms of their effectiveness in real life environments. In security, testing is crucial."