Multi-Cloud Complexity Poses Risk to High Scale Adoption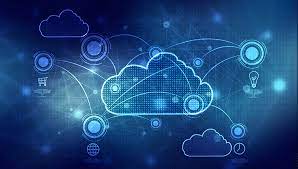 The onset of the Covid-19 pandemic in early 2020 is known to have had a big impact on the pace and scale of multi/hybrid cloud adoption over the last 12-18 months, but will the effect be temporary or permanent? A lot of this depends on how effectively cloud solution providers address the complexities around multi/hybrid cloud
Amit Singh
The adoption curve of public cloud was already on an upward trajectory at the start of 2020, but there is no denying that the Covid-19 pandemic has conspired to drastically accelerate the pace and increase the scale of many enterprises' cloud migration plans.
In fact, cloud adoption has accelerated as organizations look for agility and resiliency in the new normal. Enterprises in India are leveraging cloud for objectives beyond business continuity and cost, to now using cloud as a platform for innovation.
"The Covid-19 pandemic has upended how organizations work and operate. The increased volume of employees working from home using collaboration services is stressing back-end support services and increasing traffic on networks. Enterprises are now focused on driving innovations and look for cloud with robust and abundant architecture that deliver an uninterrupted customer experience," highlights Kapil Mahajan, Group CIO, Safexpress.
As the experts put it, Indian enterprises of all sizes fast-tracked their decisions to shun the legacy infrastructure and move their operations – in piecemeal or in full – to cloud. Dr Sayed Peerzade, EVP and Chief Cloud Officer, Yotta Infrastructure adds, "Pandemic has forced the enterprises to accelerate digital transformation and to deviate from the traditional workplace to innovate their operations and communication strategy for employees as well as the customers. Cloud will of course help reshape their operating model, products and services, and customer experience."
In fact, according to a recent IBM study, nearly 60 percent of the Indian CEOs expect cloud computing to deliver results in the next two years. "So, we are seeing a direct impact of this whole shift and this is in-turn having a correlated impact on our hybrid cloud business. Last year, we had cloud revenue of about 25 billion and that is about 20 percent up from the previous year. Today, cloud accounts for about 37 percent of IBM's total revenues," shares Subram Natarajan, CTO and Director, Technical Sales, IBM Technology Sales, India/South Asia.
Further, more than 60 percent of the Indian organizations plan to leverage cloud platforms for digital innovation, as the firms re-strategize their IT spending plans, according to IDC. Organizations continue to rapidly migrate workloads from data centres to the cloud, and the trend has been accelerating during the recent Covid pandemic. The recent Fortinet 2021 Cloud Security Report survey conducted by Security Insiders indicates that 33 percent of organizations are running more than half of their workloads in the cloud today, and that number is set to rise to 56 percent in the next 12–18 months.
Cloud spending sees huge uptick
A confluence of factors driving cloud transition has been further accelerated by the Covid-19 crisis: End-user spending on public cloud in India is likely to rise by 31.4 percent to $4.4 billion in 2021 as compared to 2020. This trend is likely to persist, as virtual work underscores the urgency for scalable, secure, reliable, cost-effective off-premises technology services. In fact, cloud spending globally is estimated to rise 19 percent in 2021, even as IT spending as a whole is forecast to fall 8 percent, according to Gartner.
According to industry estimates, the cloud expenditure of an average company was roughly $6,500. In 2020, this number has risen to $10,000—per month. This is, in fact, a conservative estimate, as 33 percent of organizations had an annual cloud budget spanning between $2.4 million and $12 million. In fact, for the organizations which were not cloud-first, the pandemic revealed a glaring reality: Businesses must embrace the cloud as a necessity in the modern IT landscape rather than viewing it as an option.
"After spending several months in uncertainty around the pandemic-induced lockdowns in 2020, a vast number of small and medium businesses (SMBs) and startups have turned to cloud infrastructure for high performance and growth," highlights Jiten Mehta, Director, Magnamious Systems. He highlights that IaaS and PaaS business of the company grew by almost 50 percent in the last fiscal as compared to FY2019-20. "SaaS solutions also saw over 20 percent of growth as compared to FY2019-20. Overall, cloud services contributed 25 percent to our revenues, which increased our bottom lines significantly."
In addition, India's SMB organizations present a huge untapped opportunity. A recent NASSCOM study indicates that while over 60 percent of the respondents have adopted cloud, nearly 50 percent are still at a nascent stage and only about 15 percent are advanced users. Given the pandemic, SMBs are likely to fast-track cloud adoption, with many skipping the proof-of-concept stage.
Suresh Ramani, CEO, TechGyan, explains that majority of the SMB organizations are opting for small-sized cloud projects, with implementation of point solutions in many cases. "While we executed 10-12 big ticket projects in 2019, the year 2020 saw over 4-5 small-sized cloud projects per month. SMBs are refraining from large spending as their businesses are affected due to restrictions and customer sentiments. Despite this, our cloud revenues grew by 20 percent in the last fiscal."
Although most organizations in India have adopted cloud at some stage, the current pandemic forced them to spend more on public cloud IaaS, PaaS solutions, and SaaS. "Cloud-based application for collaboration and communication, VDI, e-commerce, business continuity, disaster recovery, and security witnessed an increased growth as businesses looked at business continuity and gaining resiliency," shares Rishu Sharma, Associate Research Director, IDC India.
She adds that industries such as media, education, and IT/IT-enabled services (ITeS) witnessed an uptick primarily because of online entertainment, virtual classrooms, and more collaboration as a result of increased remote working. On the other hand, verticals like healthcare are leveraging collaboration platforms and conferencing solutions for diagnosis, screening, and better collaboration.
The spending is coming from industries like chemicals, automobiles and auto parts, BFSI, pharmaceuticals and biotechnology, technology equipment and software and services. "In fact, segments like media and entertainment and start-ups are opting for public cloud, BFSI on the other hand is going for hybrid cloud," adds Peerzade.
Unprecedented push to hybrid/multi-cloud
As the pandemic made business agility and flexibility the leading necessities in an organization's digital transformation process, we are seeing accelerating enterprise interest and adoption around hybrid and multi-cloud.
In fact, multi-cloud adoption has emerged as a valuable cloud strategy that is enabling enterprises to become more agile so that they can scale up and down as needed and avoid vendor lock-in. IT managers are distributing workloads across two or more clouds in order to maximize resilience, meet regulatory and compliance requirements, and leverage best-of-breed services from different providers.
Multi-cloud adoption is very much the norm as organizations were found to be operating in an expanded and diverse digital landscape. As per the recent Fortinet report, 71 percent of organizations are pursuing a hybrid or multi-cloud strategy as cloud is the preferred choice for integration of multiple services, scalability, or business continuity reasons. Further, 76 percent of organizations are using two or more cloud providers and hybrid still accounts for more than one-third of the deployments.
While most organizations do not make the jump from on-premises to multi or hybrid-cloud deployments in one go, 63 percent of India's enterprises ramped up investments in hybrid cloud compared to just 46 percent globally, according to a recent Nutanix report. As more workloads are migrated to the cloud, the industry is becoming more sensitive to the unique requirements of different processes.
"As more enterprises become comfortable with a multi-cloud model cloud providers are rising to their expectations for seamless cloud migration. With our strategic cloud partnerships with Microsoft, VMware and ServiceNow, we are making it easier for our customers to use our services in a seamless manner with other technology providers," details Vaibhav Gawde, Head, Solution Engineering, Oracle India.
While a multi-cloud approach leverages the differing allowances of different providers—regardless of public or private cloud, a hybrid cloud approach categorically focuses on taking advantage of both, the private and the public cloud. A major development driving the hybrid/multi-cloud space is the introduction of more hybrid technologies like Red Hat's OpenShift that enables compatible working across platforms and clouds.
Further, according to IDC's recent cloud survey, 78 percent of enterprises will have a multi-cloud environment in next two years, with a use of different on-prem and off-prem cloud environments.
Consolidated management becomes critical for hybrid/multi-cloud success
While uptake of multi-cloud architecture has started to gain momentum, not all businesses are sufficiently prepared to implement cloud roadmaps due to data management, migration and skills-related challenges.
"It has become a prerequisite for businesses to adopt cloud computing solutions and pace up the migration process. However, migration to the cloud comes with its own challenges. Thus, organizations need to adopt cloud solutions that offer a consistent operating model and simplified management across locations, and are tailor made as per their application requirements," explainsSrinivas Rao, Senior Director, System Engineering, Dell Technologies India.
Still, many of the customers highlight migration as a key challenge, says Mehta of Magnamious Systems. "At the same time, customers cite lack of skills as an obstacle hindering their rollout of cloud strategies. To achieve success in their multi-cloud journeys, we advise businesses to take stock of their applications and develop a phased modernization roadmap for each one, thereby enabling them to make appropriate cloud decisions for the multi-cloud era."
While hybrid and multi-cloud strategies bring flexibility to the organization's data management strategies, they also introduce new challenges and can create inefficiencies as different cloud environments have different data structures and cloud management consoles, which doesn't speak to each other.
Public cloud providers including Amazon, Microsoft, Google, and so on take a walled garden approach to the services they provide. Their business model has involved promoting their platforms as one-stop-shops, covering all of an organization's cloud, data, and compute requirements. In practice, however, industry is increasingly turning to hybrid or multi-cloud environments, with requirements for infrastructure to be deployed across multiple models.
What this means is that there are growing calls for the big providers to create bridges between their platforms. It will benefit organizations needing to share data and access with partners in their supply chain, which may all be working across diverse applications and data standards. This is also a space where we are likely to see growing levels of innovation from startups, creating services that simplify the process of operating between different public cloud platforms.
"Cloud service providers must build a single window to manage multi-cloud. The common consoles must be designed to enable customers see the data across the cloud in a single window. So that's the idea we are also working on and that's the ideal situation to manage and make multi-cloud proliferate," highlights Peerzade.
Offering an end-to-end solution, Vimal Venkatram, Country Head, Snowflake India adds, "In a Data Cloud solution from Snowflake, organizations can operate across different public clouds and regions as a single cloud, while satisfying industry and regional data privacy requirements."
He further highlights that with a Data Cloud companies can build clean, highly scalable data ingestion pipelines from a single, unified, and governed source. "Adopting a data lake strategy to store your volumes of structured, semi-structured, and unstructured data in its native format also helps to make data available quickly to all the users who need it. High-quality clean data simplifies business intelligence and analytics efforts while improving overall operational efficiency."
As data volumes and sources continue to increase exponentially, organizing the data into a cloud platform gives IT teams instant scaling capabilities to keep pace with the demands of the business.
Cloud cost, performance optimization on top of the mind
For many enterprises, moving workloads to the cloud has greatly improved some operational efficiencies and collaboration, but it has also proven costly. In fact, managing a multi-cloud environment does introduce complexity and can be difficult without the right tools and strategy. In order to optimize performance, control costs and support a complicated mix of applications, you need an effective means to handle working across multiple clouds from multiple vendors.
"We are seeing that many customers are immature in their cloud skill sets and are using their cloud infrastructure in an inefficient manner compared to how they use their traditional legacy infrastructure," highlights Piyush Vibhakar, Director, Insight Business Machine. "In fact, cloud wastage is a problem that hinders cloud adoption. Operational inefficiencies are still too great, and customers are not seeing the cost curves being bent down, but staying at a 1:1 ratio."
With 30 percent of cloud budgets being wasted, organizations are looking to streamline cloud costs and optimize cloud services according to a recent research report from Flexera. While some of the onus falls on cloud providers to deliver more cost-efficient architectural solutions, third-party optimization tools and services can expect to see significant investment as well.
Moreover, organizations worldwide have a higher cloud spend than ever in 2020, but they continue to struggle to forecast spend accurately as they significantly exceed their cloud budgets. As a result, optimizing existing cloud use remains at the top of companies' 2021 priority list for the fifth year in a row. Moreover, 61 percent of organizations plan to optimize existing use of cloud (cost savings), making it the top initiative for the fifth year in a row.
Emerging cloud tech gaining mindshare
Emerging cloud trends like distributed cloud, serverless computing, and edge computing are gaining huge customer mindshare as they look to advance their technology footprint and build resilience. In fact, distributed cloud is seeing traction among enterprises to secure their applications and have a robust failover strategy in case of any unforeseen incidents.
"Distributed cloud concept allows you to consume public cloud services while retaining data on-premise and be protected by the governing principles of the organization. IBM Cloud Satellite is a great example of distributed cloud where you could choose the data, AI, and data base services and even manage the container platform in an on-prem setup," describes Natarajan of IBM.
In a nutshell, distributed cloud allows customers to consume public cloud services onto any setup that they choose very quickly so that they can start innovating without having to worry about the regulatory, security and control requirements, he adds.
Additionally, as we move ahead in this data era, we would see the emergence of distributed cloud becoming a go to option for IT leaders, since it brings operations physically closer to the customers resulting in low latency. Along with this, it also improves performance and reduces network outages, shares Rao of Dell.
Further, intelligent technologies like AI and robotics require greater speed and processing power and edge computing is the answer to capitalize on these advancements and shaping them in the years ahead.
Edge computing is an emerging cloud trend that involves building localized data centers for computation and storage at or near where they are needed. This offsets the load on the cloud and improves the deployment and running of a wide array of applications. Instead of relying on centralized networks, computing and management are handled locally.
In fact, large vendors including Dell, HPE, IBM and Intel are doubling down on the edge with cloud-like solutions deployable to anywhere, according to Forrester, and content delivery networks and data center colocation vendors are offering edge compute services across hundreds or thousands of local points of presence.
Over the next three years, buyers will shift their cloud strategies toward the edge to capture all this innovation and become more connected, according to a recent Forrester report.
Moving ahead, serverless computing is the next evolution from monolithic application architecture after service-oriented architecture and micro-services architectures, said Vibhakar of Insight.
The industry already is on this journey with containers and cloud-hosted common applications as they drive the need for applications to be made up of smaller components that can be given different treatments, including running in different locations, according to Vibhakar.
According to a report by Global Market Insights, by 2027, it is estimated that the market for serverless architecture will cross US$ 30 billion. With cloud adoption on the rise and organizations looking to fast-track their digital journey, serverless computing is here to stay.
Our serverless platform, Oracle Cloud Functions, lets developers create, run, and scale applications without managing any infrastructure. Functions integrate with Oracle Cloud Infrastructure, platform services and SaaS applications. Because Functions is based on the open source project, developers can create applications that can be easily ported to other cloud and on-premises environments. Code based on Functions typically runs for short durations, and customers pay only for the resources they use, reveals Gawde of Oracle.