Consolidated Management Becomes Critical for Hybrid, Multi-Cloud Success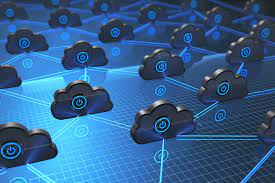 While uptake of multi-cloud architecture has started to gain momentum, not all businesses are sufficiently prepared to implement cloud roadmaps due to data management, migration and skills-related challenges.
"It has become a prerequisite for businesses to adopt cloud computing solutions and pace up the migration process. However, migration to the cloud comes with its own challenges. Thus, organizations need to adopt cloud solutions that offer a consistent operating model and simplified management across locations, and are tailor made as per their application requirements," explainsSrinivas Rao, Senior Director, System Engineering, Dell Technologies India.
Still, many of the customers highlight migration as a key challenge, says Mehta of Magnamious Systems. "At the same time, customers cite lack of skills as an obstacle hindering their rollout of cloud strategies. To achieve success in their multi-cloud journeys, we advise businesses to take stock of their applications and develop a phased modernization roadmap for each one, thereby enabling them to make appropriate cloud decisions for the multi-cloud era."
While hybrid and multi-cloud strategies bring flexibility to the organization's data management strategies, they also introduce new challenges and can create inefficiencies as different cloud environments have different data structures and cloud management consoles, which doesn't speak to each other.
Public cloud providers including Amazon, Microsoft, Google, and so on take a walled garden approach to the services they provide. Their business model has involved promoting their platforms as one-stop-shops, covering all of an organization's cloud, data, and compute requirements. In practice, however, industry is increasingly turning to hybrid or multi-cloud environments, with requirements for infrastructure to be deployed across multiple models.
What this means is that there are growing calls for the big providers to create bridges between their platforms. It will benefit organizations needing to share data and access with partners in their supply chain, which may all be working across diverse applications and data standards. This is also a space where we are likely to see growing levels of innovation from startups, creating services that simplify the process of operating between different public cloud platforms.
"Cloud service providers must build a single window to manage multi-cloud. The common consoles must be designed to enable customers see the data across the cloud in a single window. So that's the idea we are also working on and that's the ideal situation to manage and make multi-cloud proliferate," highlights Peerzade.
Offering an end-to-end solution, Vimal Venkatram, Country Head, Snowflake India adds, "In a Data Cloud solution from Snowflake, organizations can operate across different public clouds and regions as a single cloud, while satisfying industry and regional data privacy requirements."
He further highlights that with a Data Cloud companies can build clean, highly scalable data ingestion pipelines from a single, unified, and governed source. "Adopting a data lake strategy to store your volumes of structured, semi-structured, and unstructured data in its native format also helps to make data available quickly to all the users who need it. High-quality clean data simplifies business intelligence and analytics efforts while improving overall operational efficiency."
As data volumes and sources continue to increase exponentially, organizing the data into a cloud platform gives IT teams instant scaling capabilities to keep pace with the demands of the business.