ITSM – A Major Requirement to Start a Digital Transformation Journey and Ensure High ROI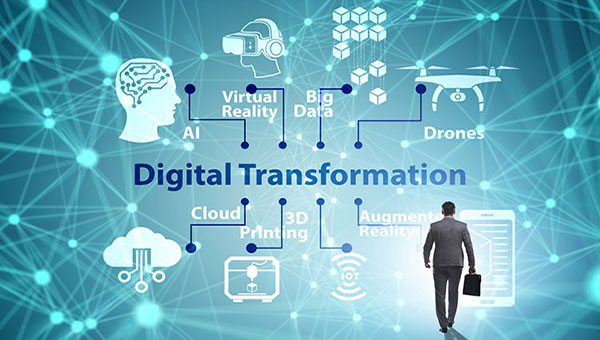 IT Service Management can be a key differentiator among enterprises as it provides the agility, improves inter department communication and automation power to manage various business needs and situations. At its core, it is IT delivered as a service and encompasses processes, systems, support, and delivery, i.e., the end-to-end delivery of IT services. ITSM has often been confused with IT support, but it is so much more. And, for a successful digital transformation, we go beyond compartmentalizing IT, automation, and business. We look at it holistically as a change that impacts the enterprise as a whole, as it also includes governance, stability, and continuous monitoring.
What is so important about ITSM?
Enterprises constantly strive to streamline and manage their workflows for maximum productivity. Efficiently managing a remote workforce has been a major challenge in these times. With a distributed team, it can be an issue to ensure that efficacies are maintained at the highest levels. They also stay on top of maintaining the highest standards across the organization. ITSM offers endless possibilities to improve efficiency through a structured approach. It aligns IT with business goals and unifies the delivery of services, keeping the resources, budget, and ROI in mind – always exemplifies customer experience. Essentially, ITSM is one tool with multiple capabilities. It provides a framework and enables enterprises to use tools that help with workflow automation, driving greater efficiency.
One of the most common approaches to ITSM is ITIL practices, which focuses on best practices for aligning IT services with business needs. ITIL version 4 guides the IT teams to a holistic business and customer-value frame of reference. The guiding principles of ITIL 4 include collaboration, feedback, and simplicity.
How can enterprises benefit from an integrated ITSM platform?
There are several benefits to using unified service capabilities of ITSM as it can:
Align IT teams with business goals, and track through success metrics
Enable cross-department collaboration
Bring IT and development teams together through streamlined project management best practices
Empower IT, teams, to share knowledge and improve continuously
Improve request coordination for prompter and more efficient service
Promote customer-centric culture with self-service and improved processes
Respond more quickly to incidents, and prevent future ones
Better understand the asset lifecycle
Effectively track changes and change requests
Drive automation via workflow in ITSM
Considering the importance of ITSM and its benefits, enterprises must ensure that the ITSM tools can fulfill their requirements, as the objective is to enhance the enterprise's ROI. Therefore, some factors to consider include:
Easy to set up and use – The ITSM tool must have an intuitive self-service portal that is user-friendly and makes it easy to request help, search for information, and track progress on issues.
Enables collaboration – It must be an integrated platform for developers and other cross-functional teams to work collaboratively for quicker resolution.
Adapts to your needs – The tool must be flexible enough to support resolution/ escalation or change processes easily.
Other equally important factors to consider when choosing the ITSM tool, include end-to-end asset management, ensure intelligent incident allocation for incident management, have AI-based chatbots for L1 responses, be API-friendly, and offer multi-language support to be effective across the globe.
Clearly, ITSM is at the center of modernizing organizations on their digital transformation journey. As the rise of AI-enabled service gains traction, IT service teams are better able to work together more efficiently to deliver better value quickly. Enhanced and quicker service means better customer experience and improved ROI, making adopting ITSM imperative in enterprises of all sizes.