Elixia Tech Solutions Targets 100% Business Growth in Gujarat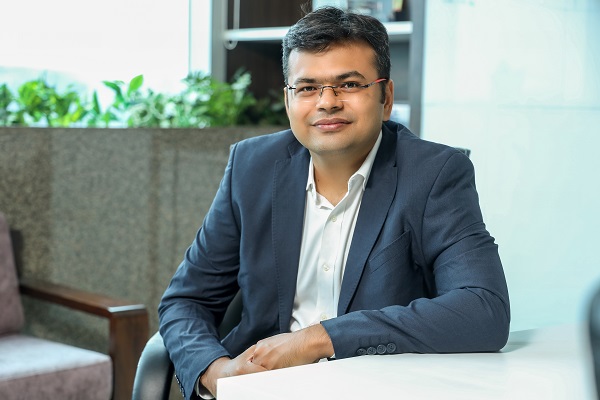 Elixia Tech Solutions is extending its operations in Gujarat, where it will serve the industrial and chemical manufacturing industries. Gujarat is a major manufacturing center for mechanical, chemical, and oil & gas industries.
. These firms are seeing a tremendous surge in demand for tech-enabled logistic players in the region as a result of the current growth in business.
Elixia Tech Solutions is one of the leading tech logistic service provider expanding their services in the state of Gujarat. They are expecting a growth of 20 percent in their overall revenue due to this business expansion with a target of 100 percent business growth in Gujarat. From Gujarat, Elixia is expecting a 2x fold in their overall business and an overall addressable market of about 20k+ vehicles. Elixia aims to provide end-to-end digitalized solutions for these vehicles at an approximate cost of Rs.300 per vehicle per month.
Gujarat is increasingly becoming the favored industrial base for a variety of companies. The key cities with a strong demand for logistics players are Rajkot, Ankleshwar, Hazira, and Jamnagar. The requirement for import-export is quite significant in these areas because of the existence of chemical companies and oil and gas plants. Elixia Tech Solutions, one of the industry's main competitors, is anticipating increased demand.
Sanket Sheth, Founder, Managing Director, Elixia, said," We are very excited with this new phase of our business. We are fully equipped to cater to the increasing demand in the sector. We have multiple channel partners in Gujarat that would be specializing in specific sectors for faster deployment of solutions. Depending on the increasing demand in the market, we are also planning to employ more on-ground manpower for better implementation of our services."
The logistics industry is vital to the economy's development. One of the most important criteria for other sectors' growth is the effectiveness of the logistics network. Following the epidemic, the business has perked up significantly, with a high demand for efficient and technologically advanced logistic providers. In comparison to other developing and competing countries, India's logistics costs have remained high. The state's infrastructure predicament is a major factor to the high cost. The Logistics Ease across Different States (LEADS) index is used by the Ministry of Commerce and Industry to rate states based on their performance in the logistics industry. For the previous three years, Gujarat has topped the LEADS index.
Elixia Connect is one of India's first WhatsApp-driven, end-to-end tech-powered logistics marketplace, allowing shippers and carriers to engage and bargain to satisfy their on-ground logistical needs. Elixia Lite, on the other hand, is a lighter version of the supply chain control tower that aids in fleet maintenance, order allocation, tracking, and delivery documentation, among other things, at a low cost while maintaining a high level of operational efficiency across all logistical activities.