BLR Airport Unveils Robots for Enhanced Passenger Experience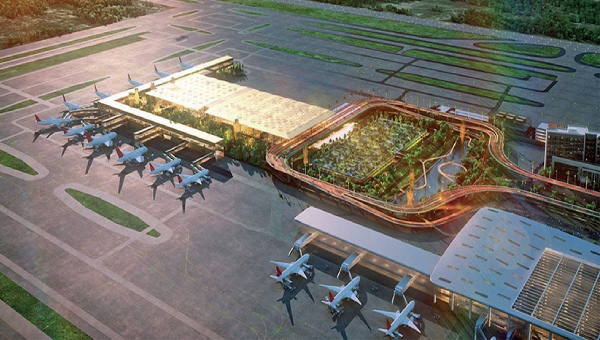 Innovation being the hallmark of its services, Kempegowda International Airport, Bengaluru (BLR Airport) has introduced the first-of-its-kind AI-driven, assistance robots to enhance the passenger experience at BLR Airport.
Currently, 10 robots are being tested to help guide travelers around the airport and answer basic questions. After measuring user input, the robot count will be adjusted and subsequently enhanced over time in terms of usefulness and capabilities.
BLR Airport has collaborated with Artiligent Solutions, AI and Robotics experts, to model the robots and develop bespoke passenger services software. The language of communication will be English by default, with other regional and international languages on the horizon.
The robots will provide a range of services, including flight status information, passenger convenience services, navigational aid, and retail and F&B information. They will navigate the terminal independently and accompany passengers to their destinations. If the robot is unable to answer questions for any reason, travelers will be promptly linked to the 'Airport Help Desk' via video call, which will be shown on the robot screen.