Blinkit to Deliver iPhones and More in Minutes with Apple Reseller Unicorn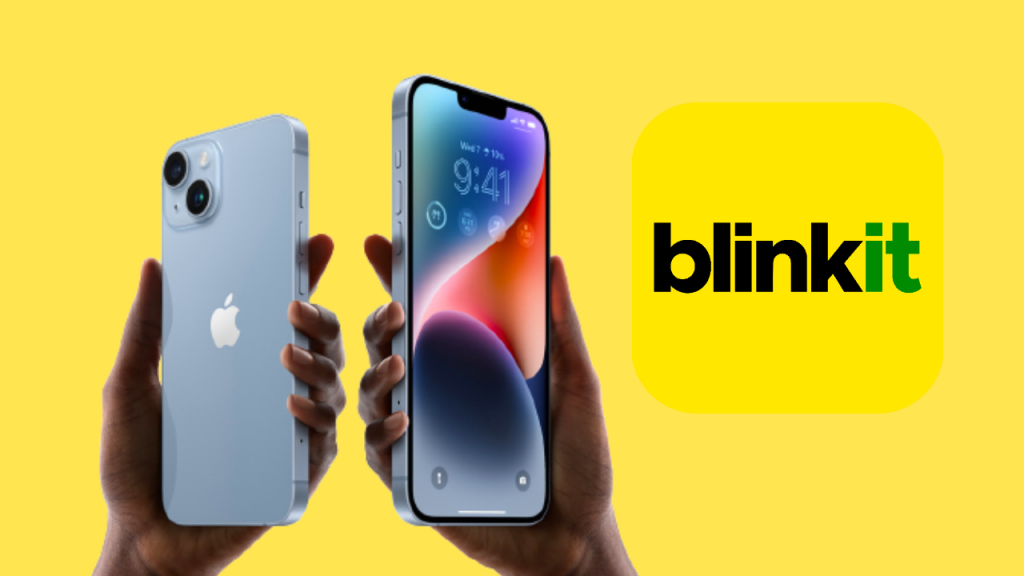 Blinkit has partnered with Apple reseller Unicorn to deliver everything from apples to Apple products like the iPhone.
Blinkit CEO and founder Albinder Dhindsa declared on Twitter that the company has partnered with Apple reseller Unicorn to sell Apple products, including the recently unveiled iPhone 14. According to a report, Blinkit has always wanted to get into the wider ecommerce space by delivering products outside the typical quick commerce categories.
According to Blinkit's statement, the collaboration between Blinkit and Unicorn is the first time that Apple items are [being] made available to clients on a quick-commerce platform like Blinkit, where they can get their hands on iPhones, Apple Watches, AirPods, and a variety of Apple accessories in minutes.
Zomato paid Rs 4,447 crore for the grocery delivery service in June. Unicorn has 38 points of interaction around the country, including Apple Mono Brand Stores and Apple Authorised Service Centers in Mumbai, Pune, Gurgaon, Ahmedabad, Lucknow, Chandigarh, and New Delhi. Blinkit said last month that it would send printouts to users' doorsteps in 11 minutes, a move that will benefit both parents and working professionals.