AMJ 2020 was the Biggest Quarter for Palo Alto Globally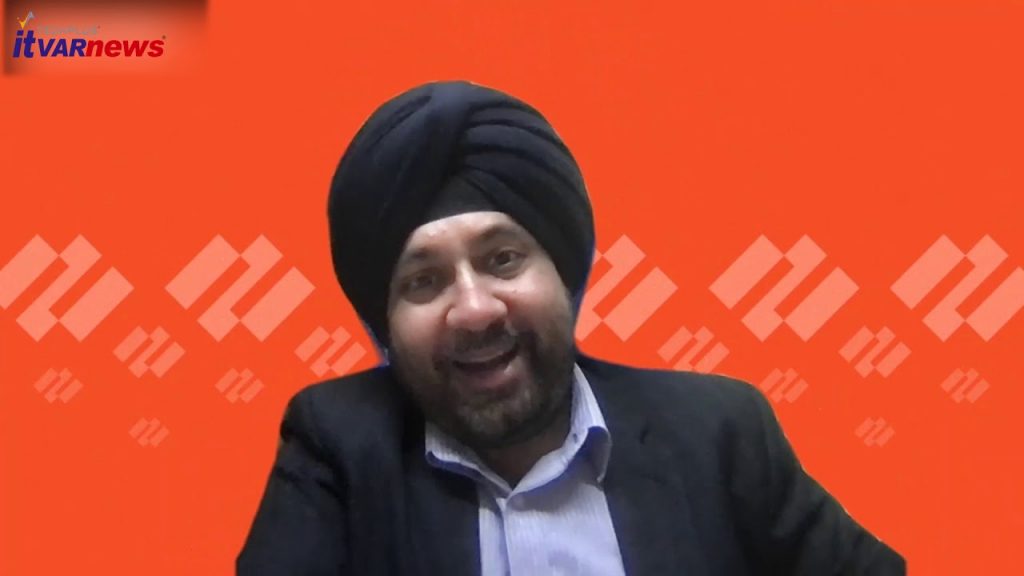 Harpreet Bhatia, Director, Channels & Strategic Alliances, India & Saarc, Palo Alto Networks, highlighted that the company saw robust growth as well as 20 percent increase in its channel footprint in 2020 not only due to its strong product portfolio but also over its channel-friendly strategies during the pandemic. He underlined the brand's initiatives including easing payment terms, partner program changes and partner enablement training to support channel partners during the tough phase
Amit Singh
As businesses turned to work-from-home environment, how the demand for security solutions was impacted during 2020?
From our business perspective, we saw the biggest quarter globally during May, June and July 2020. Security has become a board room conversation over the last four to five years and directly impacts the CEOs and not just CIOs or CISOs.
Covid-19 and the resulting restrictions tested the readiness of the enterprise infrastructure and the resources to handle business continuity and cyber attacks. Many of the CXOs spent sleepless nights to get the infrastructure ready for remote working. However, major concern for them was to secure their infrastructure from cyber attacks. While cloud adoption was picking pace pre-Covid, however, during the Covid-times demand for cloud spiralled manifold. Hence, cloud security became a point of conversation. Moreover, businesses moved on from traditional endpoint security to embrace extended detect and response (XDR), which is more based on behavioural analysis than just signatures.
The third piece, which grew was the adoption of SASE (Secure Access Service Edge) with an embedded SD-Wan and a DLP offering. The SASE adoption was supported by the strong trend towards cloud, as you need not backup your entire remote branches and employee traffic onto the data centre and then redistribute it. Our Prisma Access is a cloud-based fire wall as a service model, which eliminates the need of an additional layer of hardware on the branches or at remote locations. While a VPN or legacy infrastructure deployment may take 2-3 months, Prima Access solution can be deployed within 4 days for over 7000-8000 employees. Hence, SASE is definitely the trend which is changing the landscape of end point security.
Please talk about the challenges faced by the channel partners during the year 2020? How did you support channels for smooth functioning?
As Covid restrictions were imposed, channel partners faced challenges as the shipments in transit and orders placed with the distributors got stuck. This resulted in delay in payments and the entire cycle got disrupted. In order to support our partners, we offered relaxed payment terms to our distributors, who in-turn passed on the benefits to the partners/resellers.
In addition, we suspended the minimum booking requirement for the channel partners to stay and continue with our Next Wave Partner Program. We also waived the condition for new partners to mandatorily invest in NFR.
Further, as our partners and their resources were mostly idle during the Covid restrictions, we utilized that time by offering online sales and pre-sales enablement programs. The whole idea was to move our partners more into the next generation technology including SASE and cloud security, so that they could not just sell more but also sell what is relevant in today's market.
How has Covid-19 pandemic affected your channel footprint?
During 2020, we witnessed our partner footprint to increase rapidly. There was 20 percent increase in the number of partners in India. Besides India-based global partners, we observed lot of partners offering niche solutions like IoT for healthcare, SOC management, and cloud services, joined us during the last year.
What is the kind of partners you are looking at?
It is our stated strategic vision to look at quality and never quantity. The customer conversation has changed completely as they look for the outcome of the solution and not the components of the solution. Our solutions are also designed to address customer pain-points through documented deliverables. Hence, we look for partners who fit in our portfolio and are willing to learn, invest and get into new technology areas. The key is to increase profitability for our partners, as the more they invest on the services around the technology areas the more profitable they will become.