Drip Capital Announces Partnership with Onfido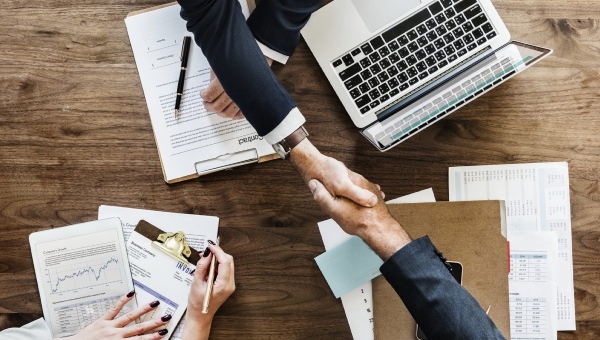 Drip Capital has announced a partnership with Onfido, a global digital identity verification and authentication provider, to streamline the onboarding process for new customers.
Drip Capital will use Onfido's Real Identity Platform to verify identity documents in real time via a secure, fully digital workflow. This will eliminate the need for time-consuming physical document submission and handling while also speeding up the onboarding process for new applicants.
The platform will also include multiple checks such as anti-money laundering, bringing fraudulent documents to light even faster. Drip will be able to improve its security and provide a more seamless experience for its customers due to Onfido's identity verification solution.
This is one of several initiatives by Drip Capital to provide a more user-friendly credit application process and KYC process than traditional lenders. In India, the company offers collateral-free export finance solutions, allowing small and medium-sized businesses (SMBs) to free up working capital to invest in business growth.
Onfido, a digital identity verification platform, enables people to complete KYC compliance more quickly and securely. Onfido helps increase the efficiency of verifying critical documents at scale by leveraging biometric and AI technology for automating checks. This enables real-time response on the validity of these documents. In partnering with Onfido, Drip joins several other major technology companies, including Remitly and VW Financial Services, who already leverage Onfido's digital identity verification platform.
Pushkar Mukewar, CEO and Co-Founder, Drip Capital, said, "AI-driven document verification and facial biometrics can greatly help sellers and buyers minimize the risk of miscommunication and fraud, thus resolving a major source of friction. We're proud to partner with an industry leader like Onfido, allowing us to continue to scale, innovate, increase operational efficiency, and efficiently manage risk."
Rahul Nath, Head of Product & Operations, Drip Capital, said, "Customers have become more cautious while sharing sensitive information. With Onfido's high level of security when handling documents and its ability to provide real-time responses on the validity of paperwork, customers don't have to worry about submitting confidential information or tedious requirements for notarized copies of identity documents. This will allow Drip to build trust with clients and make their journey more seamless."
Alex Valle, Chief Product Officer, Onfido, said, "Drip Capital is innovating in the world of cross-border trade, simplifying digital trade financing solutions for SMBs. We're excited to be partnering with such a forward-looking company and are pleased to be enabling Drip to acquire new customers faster and more securely than before."